Why Do Homeowners in Singapore Go Crazy About This Unique, Modern Water Purifier?
There are dozens of water purifier brands in the market but locals and even celebrities are choosing this modern and new Korean water purifier instead. Read on to find out why.

Aug 17 2021 at 9:17 am EDT | Sponsored by Sterra

"Super convenient to have a drink of hot or cold water at a touch any time of the day."

Note: It's so easy to use and it saves time, energy, and money so much, even mums and sweet grandmas love and approve of it! 

Do you still boil water and cool it down before drinking?
While it's safe to drink water straight from the tap, as per the Public Utilities Board (PUB), most people in Singapore want more than just safety, they also want convenience, better health, and great-tasting water.
So if you or your family members (especially the kids) have a super-sensitive tummy, you can't stomach tap water without being filtered or boiled…
You personally hate drinking water that horribly smells like chlorine and tastes metallic…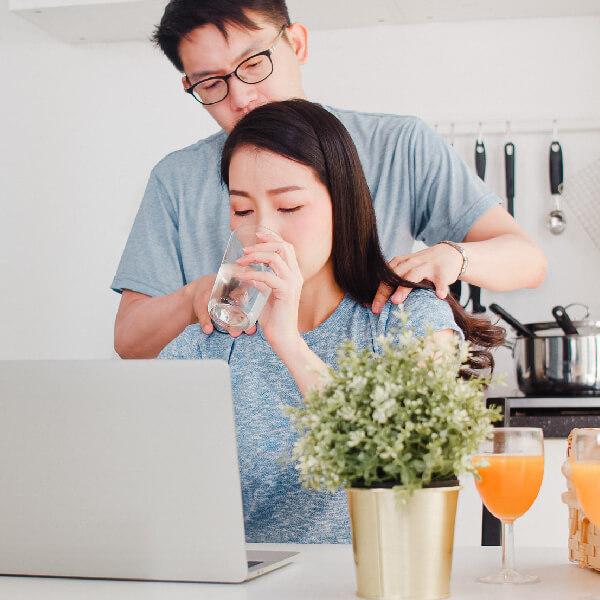 Or you simply want to free up more than one hour of your day, so you can finally have time to watch your favourite shows, read the books you like, hang out with your friends, and do things you love...  
...instead of wasting time refilling the kettle and boiling and cooling down the water almost every hour... 
Then this water purifier that is made in Korea and homegrown in Singapore is something you need in life.
Just like how the locals and even celebrities are choosing this modern and sleek water purifier brand Sterra over those bulky, money-draining, and high-maintenance water purifiers that don't even impress anyone.

Delighted celebrities being proud of their Sterra Korean Water Purifier.

Samantha, a happy customer says, "Been using it for a week and I absolutely love my Sterra! So convenient and save space on my countertop and fridge! Good riddance to boiling water and storing it! With a few touch of the buttons, I can have hot, warm, cold and room temperature water any time of the day."

With dozens of verified 5-star reviews, what is it about our Korean water purifier that's making everyone—including celebrities—want one?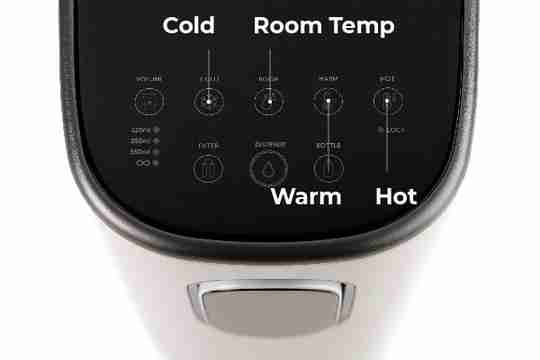 It doesn't just filter the water... it gives you water in temperatures you love

Whether you want to drink warm water in the morning when you wake up... hot water for your coffee to start your day… cold water in a scorching hot afternoon… or even room temperature water when your teeth are sensitive…
Sterra water purifier can dispense hot, warm, room, and cold water for you effortlessly at the touch of a button.
It gives you water super instantly… in 3 seconds!

Imagine getting steaming hot water for your coffee and tea or ice-cold water for your family and guests... in just 3 seconds! 
Unbelievable, right? But that's exactly why locals and celebrities love Sterra.
And guess what? When you don't need to boil and cool down your water, you can enjoy more than one hour of free time in your day—which you can use to bake some goodies, do yoga, or simply rest after a long day.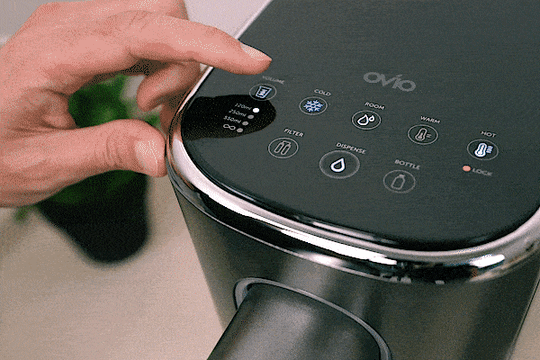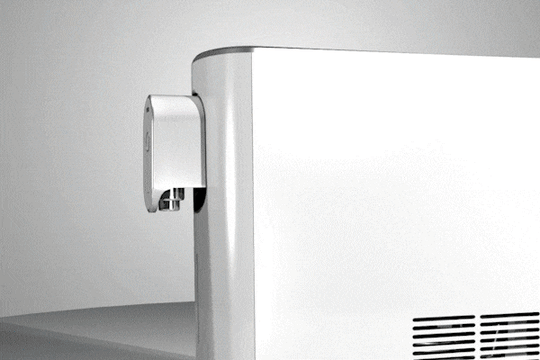 It keeps you from wasting money on maintenance
Don't want to commit to regular maintenance or pay ridiculous prices for it? You're not alone.
And in fact, there's this one key feature you won't find in most water purifier brands… a unique thing that lets you keep your money as a savings instead of losing it to pay for hefty maintenance fees.
It's called self-maintenance. With this technology, Sterra water purifier cleans and maintains itself and keeps it hygienic and healthy for your water. No technicians needed!
It dispenses pure-tasting water you'll enjoy drinking
Tap water sometimes tastes so metallic, it makes anyone refuse to drink. 
But Sterra uses a proven, 4-stage Filtration System to effectively remove impurities and odours you absolutely don't want in your water… so you can drink only the purest and freshest water without metal or rusty taste.
You can enjoy drinking more water that you can see your skin glowing and looking better as you keep your body well-hydrated.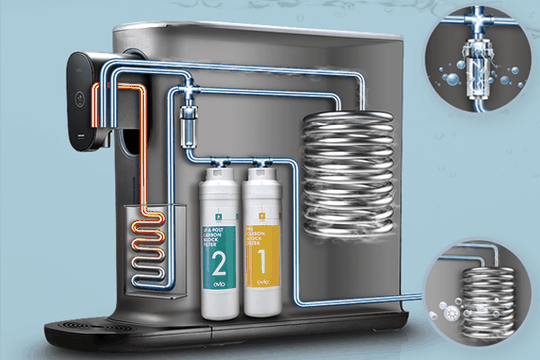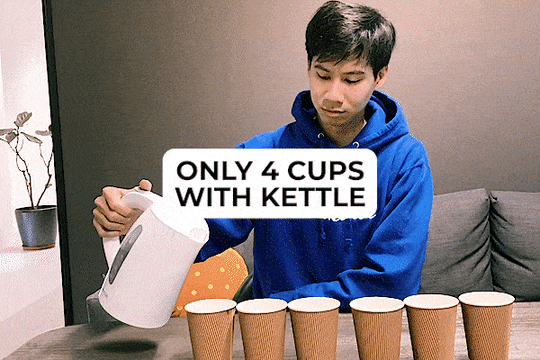 You can get unlimited water without topping up water or refilling any tank
If you're like us—a special bunch who's tired of refilling and cleaning the kettle or water tank often…. and loves to truly live the day without worrying about the water to drink… then hear this out!
You can get unlimited water with Sterra anytime because it draws water directly from your water supply and it's tankless.
Yes, it's tankless! So instead of wasting your weekend cleaning a water tank, you can catch up with your sweetheart, hang out with your neighbours, and do things you like.
Dirty, slimy nozzle no more...
Bacteria eventually build up on the nozzle, and dirt and oil can even splash onto it—which is no good! Just picture your mum asking you why the nozzle is so slimy.
But with Sterra, you can keep the nozzle inside when not in use so it's free of dirt, slime layers, and oils. 
And also, it sterilises the nozzle on its own using healthy UV-C so you can keep it hygienic, clean and safe all the time.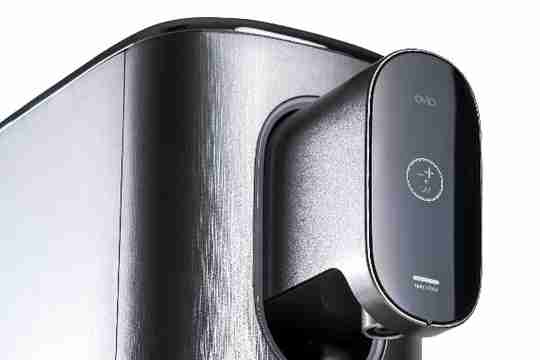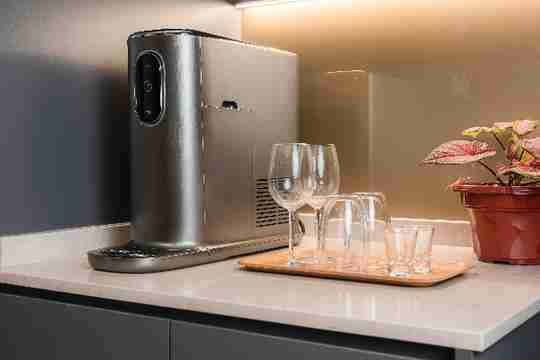 Slim and sleek... making everyone jealous!
Simply by existing, this water purifier makes the kitchen more eye-catching and everyone jealous, gushing over its elegant design. It's also slim so it fits even in the most cramped kitchen.
Just prepare yourself as your mum, grandma, best friends, or your kind neighbour brag about it for weeks to come.
Sounds too good to be true?
Take a look at what some of our customers have been saying about their Sterra Water Purifiers.
★★★★★
08/25/2021
We Love Sterra
"My family love Sterra water dispenser, we can have 4 different temp of clean water at a touch of button"
- Jenny N., Verified Buyer
★★★★★
08/27/2021
Sterra the best water dispenser
"It is excellent and super user friendly It's the most Sexiest dispenser, I love it"
- Dennis L., Verified Buyer
★★★★★
08/21/2021
Sterra water purifier working great
"Working great, enjoying the convenience of having cold and hot water at the press of a button"
- Lim K., Verified Buyer
★★★★★
08/18/2021
Great Product
"It is very convenient and self cleaning function is great."
- Mohamed N., Verified Buyer
★★★★★
08/16/2021
Fuss-free water dispenser!
"Extremely easy to use. Also not bulky, and fits well in my kitchen. Love it!"
- Siti A., Verified Buyer
★★★★★
08/16/2021
Life saver
"My whole family has been benefiting from Sterra water purifier. Instant hot water to icy cool water anytime of the day."
- Nadia N., Verified Buyer
Here's how you can get Sterra...
Sterra Korean Water Purifier is so groundbreaking, you won't see it in the malls. It's sold exclusively and here's how you can get it.
Step 1. Send a message to Sterra's Facebook messenger here.
Step 2. Book an appointment visit to the showroom or ask the friendly customer service representative to guide you through online purchasing.
Step 3. Let the friendly customer service representative assist you.
Step 4. Done!
Special Offer:
As a special introductory exclusive sale, the company is now offering a NEW Launch Promotion where you can get a whopping 27% OFF, $200 worth of delivery and installation for FREE, and $500 worth of filter replacement sets for FREE.
But this deal wouldn't last forever, so act now to take advantage of this special new launch offer.
Plus, you can even see it in the showroom and try it yourself first. Your visit is totally free of charge. Can't wait to meet you there!
Sterra makes your water more convenient to get and enjoyable to drink without breaking the bank. Send a message now to check availability.

Click the button above to send a message to Sterra and see if they're still offering their exclusive, new launch promotion.

© 2021 Sterra. All Rights Reserved. Privacy Policy | Terms of Use
THIS IS AN ADVERTISEMENT AND NOT AN ACTUAL NEWS ARTICLE, BLOG, OR CONSUMER PROTECTION UPDATE.